What if your child has an interest in more than just archery? What if they want to do the whole reenactment? Well then Medieval Archery has the gear to help you with that too! We offer a wide selection of youth reenactment accessories, ranging from classic archery gear to more traditional reenactment items that are perfect for rendezvous, fairs, and events! Any basic medieval look starts with good garb, and we do not disappoint in that regard. Elven tunics, medieval shirts, and traditional trousers are all stellar starting pieces to let your young lad look more medieval in his style. And for the girls, we offer blouses, skirts and more to have her looking like an adventurous medieval princess! Smaller accents like ring belts and buckle belts can be found here to add in, offering support to hold up pouches, frogs, and quivers. And ensembles can be completed with child-sized cloaks located in this section, too! We also carry a few pieces of armor, ranging from leather cuirasses, harnesses and bracers to steel breastplates and more, so that your young one can look like a military archer or soldier fit for battle. Just as archery is not solely for adults, reenactment is also an activity that children can join in and enjoy. And at Medieval Archery, we make it easy for your young one to get involved with the fun by offering a wide selection of great youth reenactment accessories.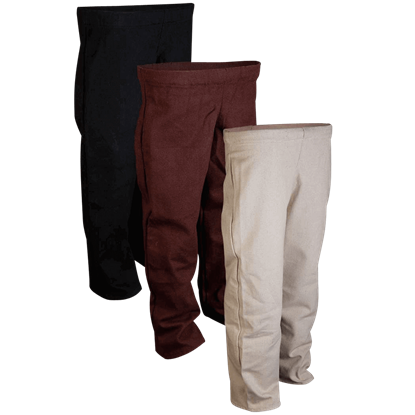 Item # MY100325
Sometimes it is best to start with the basics. The Niko Childrens Pants provide a great base for the medieval-inspired outfits of any child. These cotton canvas pants are versatile wardrobe staples available in various colors.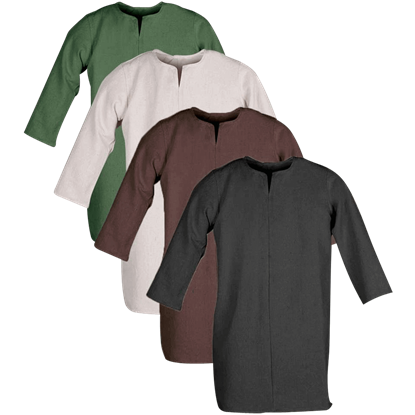 Item # MY100326
The Niko Childrens Tunic is an essential basic, great for starting off any childrens medieval inspired outfit. Featuring long sleeves and a classic V-neck collar, this versatile shirt is available in various easy to match colors.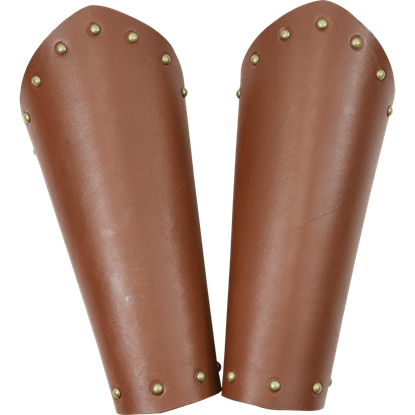 Item # DK4109
Arm bracers are essential for any warrior, and they add instant style to medieval and fantasy looks. Available in a variety of colors, the Studded Leather Arm Bracers are staple additions to LARP, Ren fair, and reenactment wardrobes.